Meet Synthesia. Create videos with AI.
Jan 09, 2023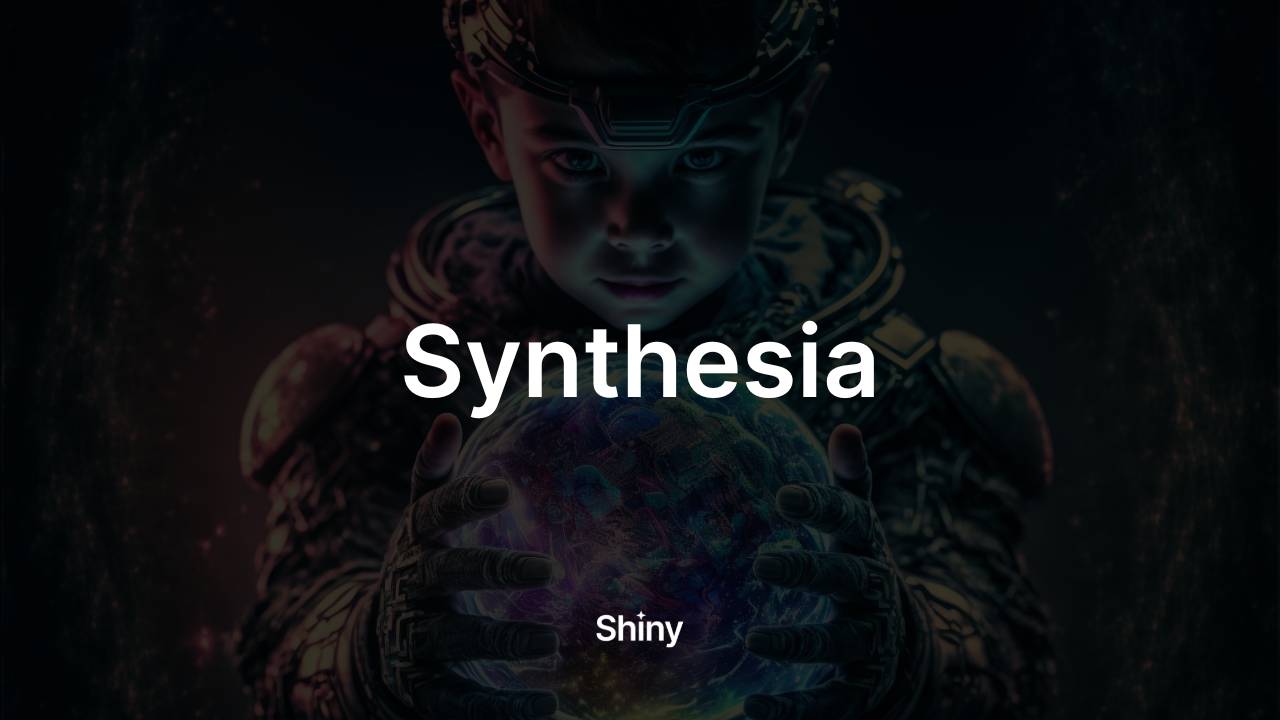 Have there ever been times when you needed to make a video for your company but found the procedure to be difficult and time-consuming? If so, you are not alone. Fortunately, Synthesia offers a fix.
What is Synthesia?
Using AI avatars and voices, users of the Synthesia platform may make AI-generated videos in 65 different languages. It is renowned for having a wide variety of avatars, supporting numerous languages and accents, and providing you with templates that may be altered.
Why is Synthesia Popular?
Over 20,000 businesses of all sizes, including Reuters, Amazon, Novo Nordisk, Accenture, and the BBC, use Synthesia. It is even considered to be the best AI video tool available.
Why Use Synthesia?
Synthesia is an excellent option for making videos for a number of reasons. First off, it's a great substitute for conventional video creation procedures because it's time and money efficient. In addition, it's web-based, available through a user's browser, and has an easy-to-use interface that is suited for beginners. This means that you can make and modify videos whenever and wherever you want.
Additionally, Synthesia gives you the option to localize films in various tongues and accents, making it a useful tool for multinational corporations and small companies alike. Additionally, it offers access to a free media library with royalty-free audiovisual assets and may be integrated with a variety of learning management systems.
Who Can Benefit From Synthesia?
Training, customer service, and product marketing teams frequently utilize Synthesia to transform dull PowerPoints or PDFs into interesting movies. Any firm that wants to rapidly and simply produce movies of high quality can benefit from it.
Here's 10 Ways to Use Synthesia
There are tons of ways you can get started on implementing this tool. Here are a few to get you started. You could make:
Videos that advertise your products or services.
Explainer videos to break down hard-to-understand topics in a simple way.
Videos to teach new employees how to do their jobs or teach existing employees new skills.
Videos for customer support to help people solve problems or learn how to use your products.
Product demo videos to show more about what you have to offer.
Videos for events or conferences you want to promote.
Webinar videos to give your audience useful information.
Videos about your company's culture to show people who might want to work for you what it's like to work there.
Videos for social media sites like Facebook, Twitter, and Instagram to share.
Internal communications videos to keep your team informed and up-to-date on important news.
If you wanted to start by adding this to your automation flows you could:
Automatically create a new Synthesia video whenever a new entry is added to a Google Sheet. This could be used to create a video version of a product or service catalog, for example.
Set up a Zap that triggers a Synthesia video to be created whenever a new lead is added to your CRM. This could be used to send personalized sales videos to potential clients.
Use Zapier to automatically create a Synthesia video whenever a new form submission is received on your website. This could be used to create videos for customer testimonials or reviews.
Set up a Zap that creates a Synthesia video whenever a new email is received in a designated mailbox. This could be used to create videos from frequently asked questions or customer inquiries.
Automate the creation of Synthesia videos from new podcast episodes by setting up a Zap that triggers a video to be created whenever a new episode is published. This could be used to create video versions of your podcast for YouTube or other video platforms.
Conclusion
In conclusion, Synthesia is a highly regarded platform for AI video creation that enables users to make videos in a variety of languages utilizing AI avatars and voices. It is a useful tool for companies of all sizes because it is affordable, time-efficient, and simple to use.
SUBSCRIBE FOR FREE
Join 1,600 members and get the most impactful technology you can use direct to your inbox.
The world is moving faster than ever before, the newsletter is one way you can stay up to speed.
We hate SPAM. We will never sell your information, for any reason.